Construction of New Facilities
Turnkey construction of coke making facilities. Implementation of EPC contracts, acting as the general contractor
Concord Group's main activity is integrated construction of coke making facilities in accordance with the standards and requirements for quality and reliability, as well as implementation of EPC contracts and acting as the general contractor.
Experience and capabilities allow Concord Group to perform construction and installation works of any level of complexity and cover specific production conditions, including: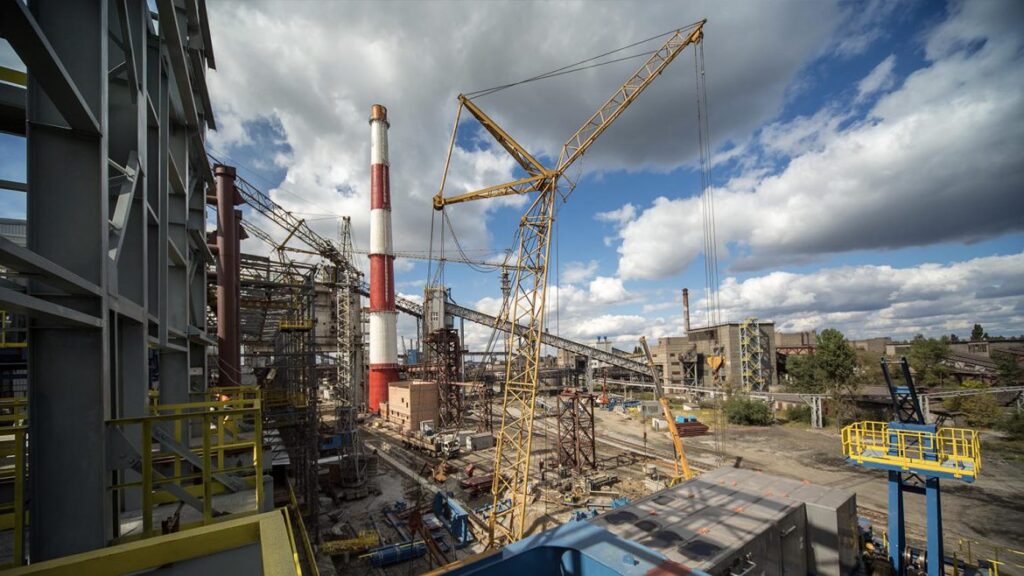 coke batteries for the production of blast-furnace and commercial coke;
ovens for production of special types of coke and heat treatment of carbonaceous and other materials;
machines, mechanisms and process equipment of coke departments;
equipment and units for dry and wet coke quenching;
equipment for transportation and preparation of coal for coking (including defrosting, receiving, preliminary crushing, sorting, storage, dosing, charging, stamping, etc.);
process and auxiliary buildings and equipment (for example, heated housing for coke oven batteries lining with bricks, coal crushing towers, warehouses for materials, machinery and equipment);
network of industrial pipelines;
control, automation and security systems, instrumentation;
equipment for capturing and processing chemical products during the coking process: for capturing and purifying gas from coke ovens; for waste disposal; lines for industrial waste briquetting.